As a new decade emerges, another fades into darkness. To celebrate the terrible teen years, here are what I consider to be the 20 best albums released from January 1, 2010 to December 31, 2019 (2013 was quite the year).  Because I am incapable of being decisive, ten additional albums are included in the honorable mention category. As I have no business compiling these into a ranked list, I have arranged albums by release date, taking you on a musical nostalgic train ride.  Below each entry is a track from the album that I particularly enjoyed, so naturally you should enjoy it too. A playlist with all these tracks compiled can be found at the end. Enjoy!
February 17, 2010
Tourist History – Two Door Cinema Club
Highlight track: Undercover Martyn
May 18, 2010
Brothers – Black Keys
Highlight track: Never Gonna Give You Up
November 22, 2010
My Beautiful Dark Twisted Fantasy – Kanye West
Highlight Track: Runaway
May 23, 2011
Torches – Foster the People
Highlight Track: I Would Do Anything For You
May 25, 2012
An Awesome Wave – alt-J
Highlight Track: Tessellate
November 9, 2012
Flume – Flume
Highlight Track: Sleepless
January 15, 2013
Anything in Return – Toro y Moi
Highlight Track: So Many Details
February 19, 2013
Miracle Mile – STRFKR
Highlight Track: Kahlil Gibran
April 30, 2013
Acid Rap – Chance the Rapper
Highlight Track: Lost
May 14, 2013
Modern Vampires of the City – Vampire Weekend
Highlight Track: Hannah Hunt
May 31, 2013
Settle – Disclosure
Highlight Track: Together
October 8, 2013
Melophobia – Cage the Elephant
Highlight Track: Come a Little Closer
March 24, 2014
Singles – Future Islands
Highlight Track: Like the Moon
July 17, 2015
Currents – Tame Impala
Highlight Track: Let It Happen
October 16, 2015
VEGA INTL. Night School – Neon Indian
Highlight Track: Dear Skorpio Magazine
January 15, 2016
Malibu – Anderson .Paak
Highlight Track: The Season | Carry Me
September 2, 2016
The Sun's Tirade – Isaiah Rashad
Highlight Track: Rope // rosegold
December 2, 2016
"Awaken, My Love!" – Childish Gambino
Highlight Track: Stand Tall
January 13, 2017
I See You – The xx
Highlight Track: Replica
July 21, 2017
Flower Boy – Tyler, The Creator
Highlight Track: Garden Shed
Honorable Mention:
This is Happening – LCD Soundsystem Highlight Track: Dance Yrself Clean
Broken Bells – Broken Bells Highlight Track: October
Random Access Memories – Daft Punk Highlight Track: Doin' it Right
Helplessness Blues – Fleet Foxes Highlight Track: Bedouin Dress
Some Rap Songs – Earl Sweatshirt Highlight Track: Ontheway!
Barchords – Bahamas Highlight Track: Caught Me Thinkin
AM – Arctic Monkeys Highlight Track: No. 1 Party Anthem
Landmark – Hippo Campus Highlight Track: Western Kids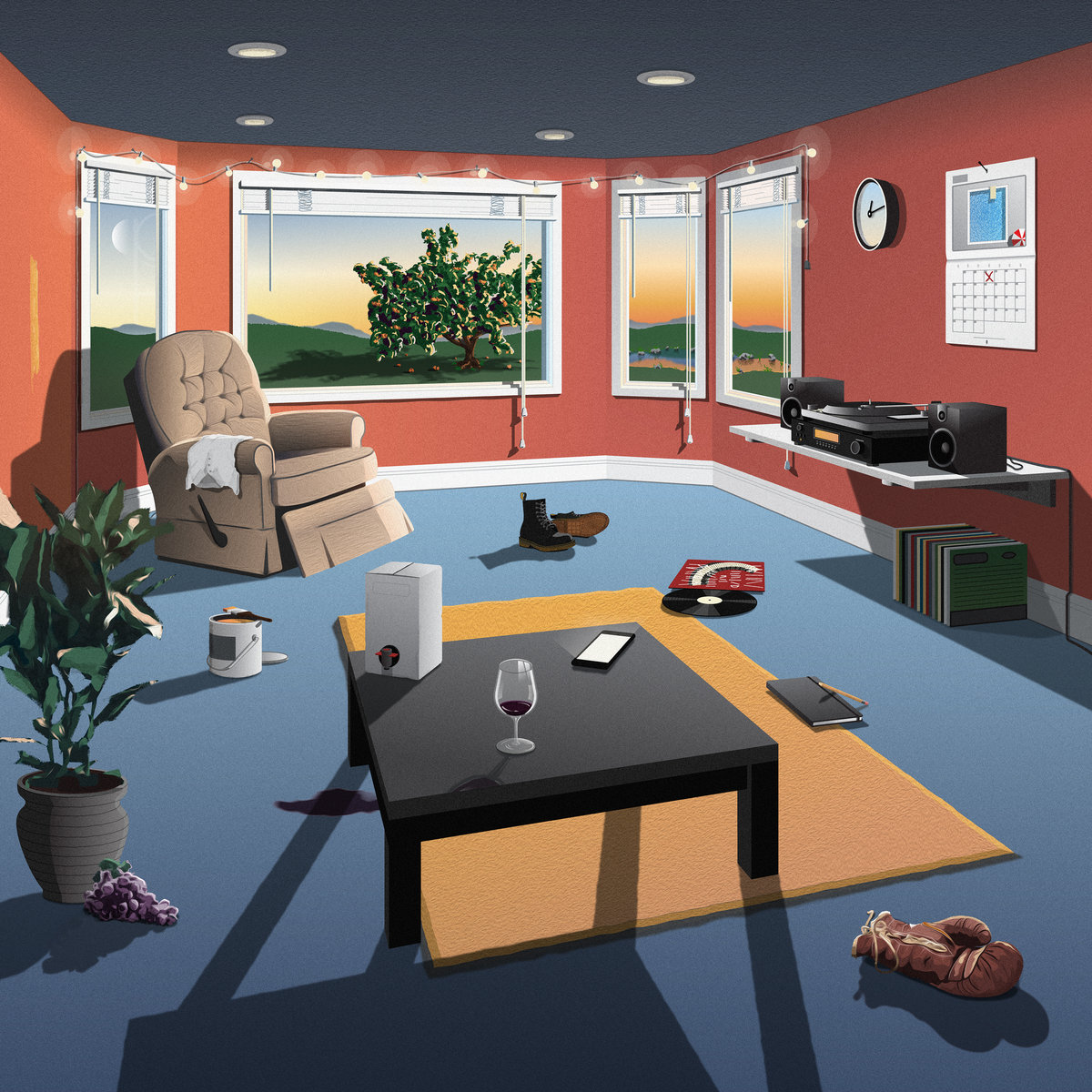 Down To Earth – Flight Facilities Highlight Track: Crave You
Light Upon The Lake – Whitney Highlight Track: No Woman